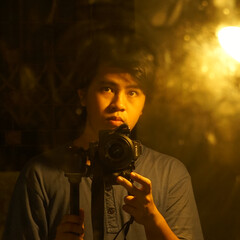 Hau Tran
Freelancer Concept Artist & Illustrator
Da Nang, Vietnam
Summary
Since my childhood, game and film art have inspired me to become an artist of entertainment industry. I have a great desire to work on AAA projects, which are by far the most challenging projects in the industry. I am open to all constructive feedback that helps me improve quality of my work. As such, I employ a positive attitude and good communication in my endeavors, and believe these are the two essential elements that all teams should have to produce high-quality work.
I have taken several art courses taught by professional artists and designers to learn from their experience. I watch technology, engineering, and science programs in order to help me design concepts that look believable.
I am also a team player and enjoy helping other people. I often give feedback, upon request, to the artwork of my peers. This leads to reinforcing the concepts I have learned in the past.
Skills
Concept Design
Digital Painting
Illustration
Industrial Design
Software proficiency
Experience
Freelance 2D Artist at Freelance

Doing all kind of work for living, mostly:

- Character Design

- 2D Hand-drawn Animation

- 3D Hard-surface design, Industrial Style

Remote Character Artist at Megacat Studio

United States of America

November 2017 - September 2018

Supporting for variety of project, from doing character, animation to environment.

2D Game Artist at Gameloft

Da Nang, Vietnam

Providing game asset. Also lead a small team doing promotion art.